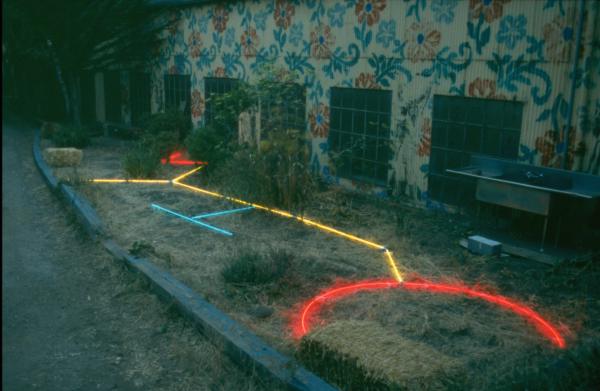 Urban Crop Circle, 1994
Temporary Neon Installation, SOMAR Gallery
15 feet by 62 feet by 14 inches
San Francisco, CA



Alternate View Photo Below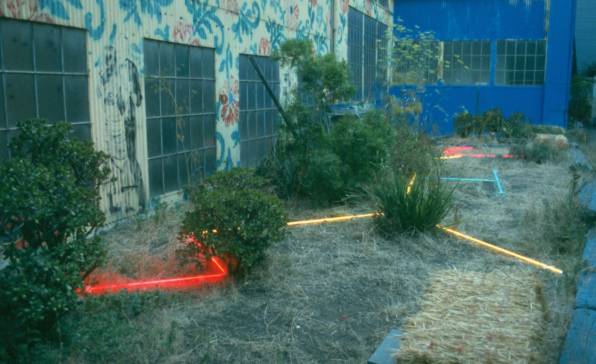 This was the first crop circle I created in an urban environment. At the end of the three days of the exhibit, I discovered that someone had taken two of the neon tubes. They had thoughtfully rewired the piece so that it still glowed, though in a smaller form.