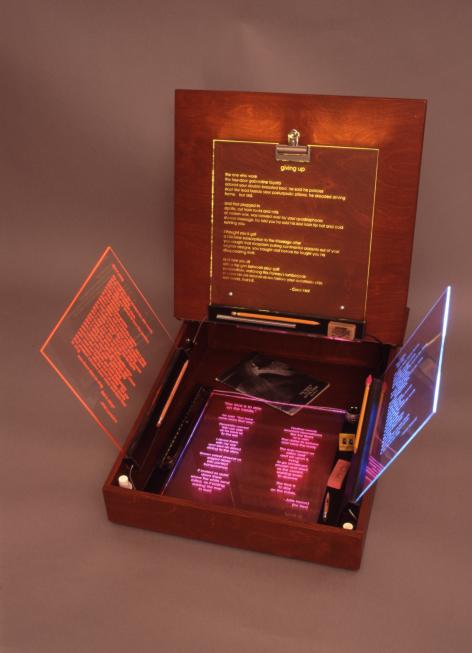 Poetry Desk, 1997 (Open)
Typewriter, Desk, Neon, Laser-etched Acrylic Sheet, Pencil Sharpener, 4 Poetry Chapbooks
11 inches by 19 inches by 24 inches
Poems by Julie Herrod, Carol Flint, Phil Lumsden and Vince Koloski


This piece was commissioned by one of the poets whose work was included in 4 Poets, 4 Poems.
She wanted to choose the poems included in the piece. She was particularly insistent that
one of the poems be one of mine.