Incident on 18th Street Day Two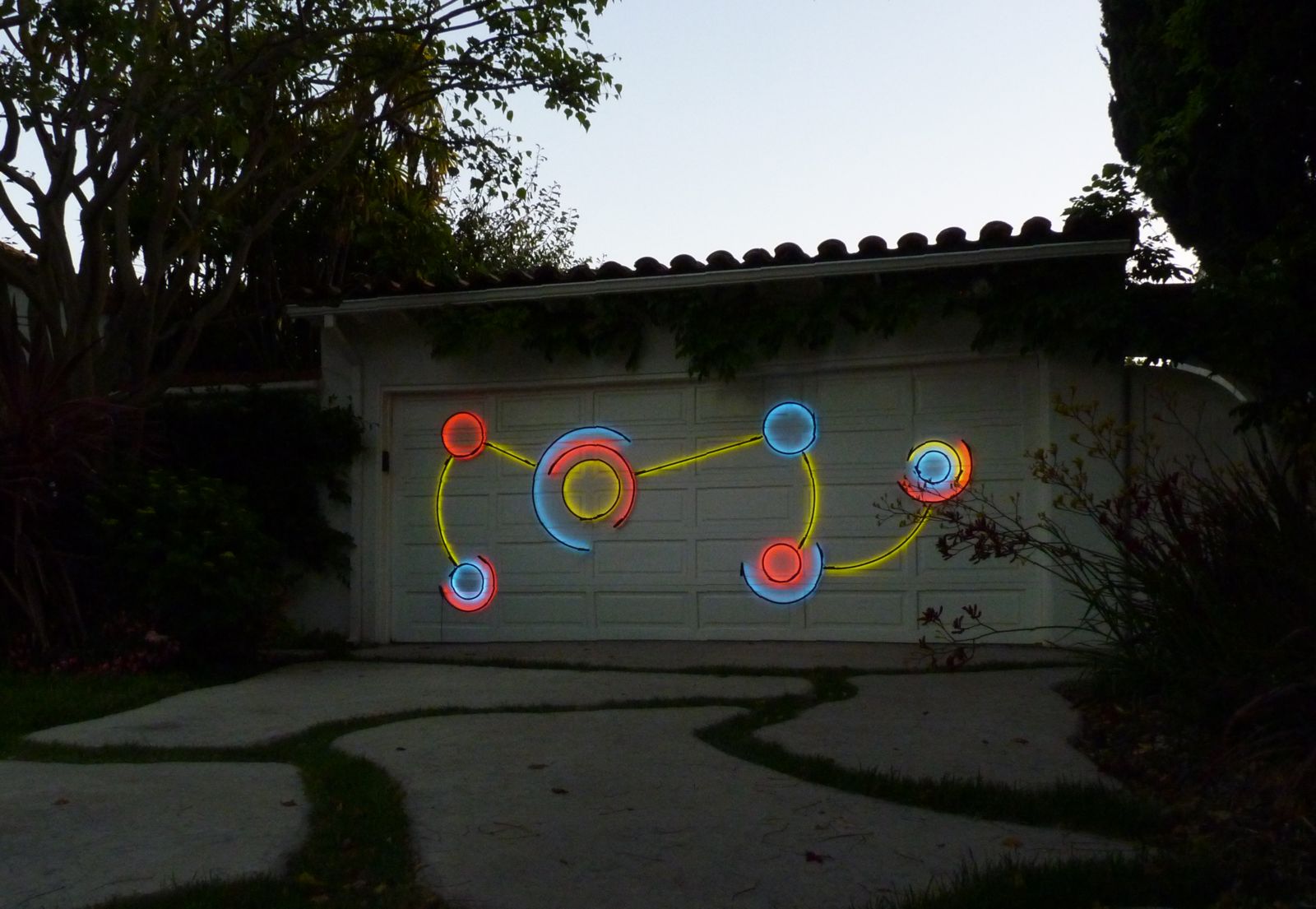 Incident on 18th Street Day Two, 2013
Neon, Garage Door, Paint
6'x 17'
Santa Monica, California




Photo Later at Night Below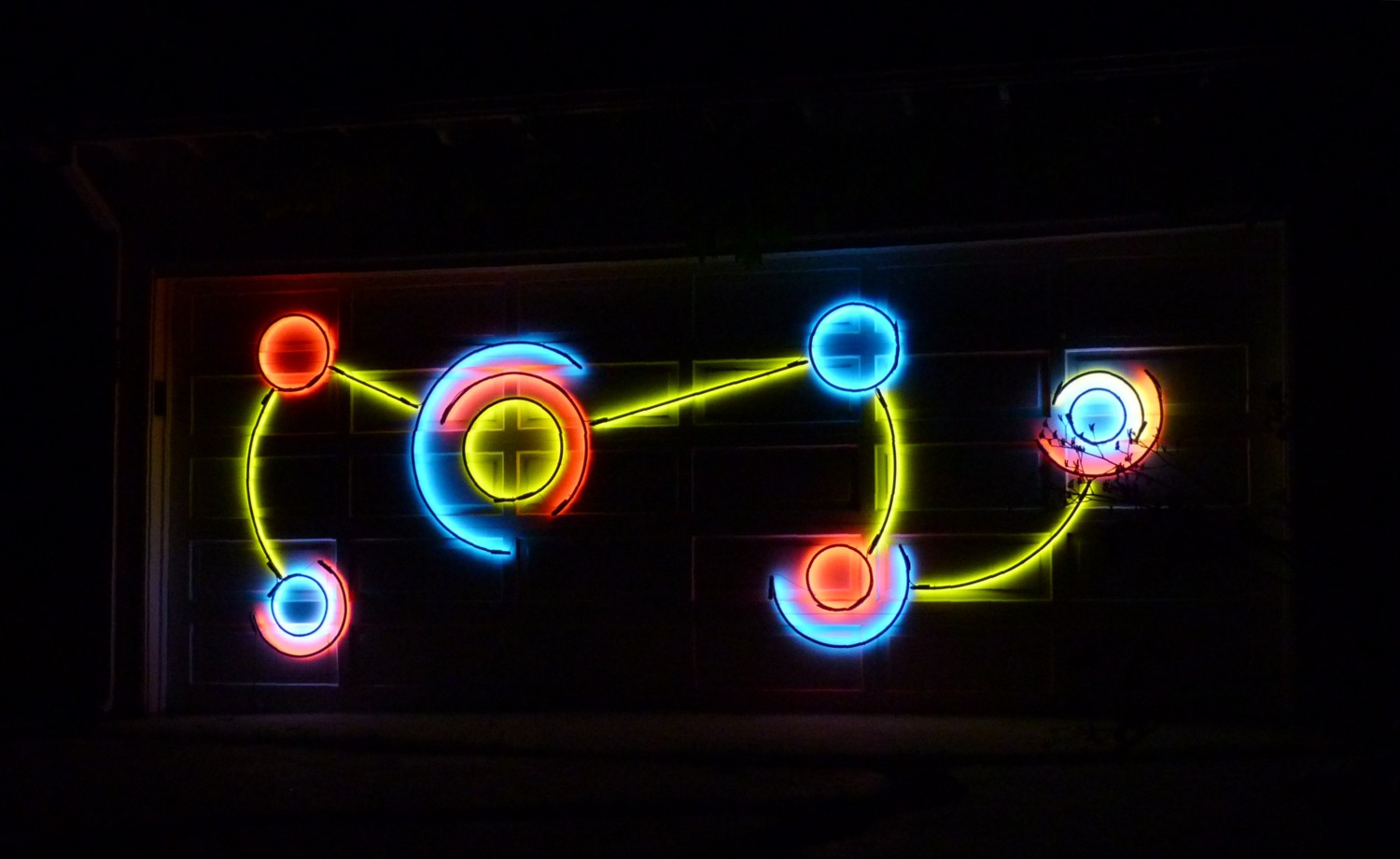 On Saturday morning we arose from our sleep and went outside to see if the
construction was still there. We saw that it was and that a subtle change had been made
to the construction. One of the tubes, the one we had taken to calling the Blue Moon, had been
replaced during the night. It was not a large change yet clearly it was important to the creator
of the artifact. We still had no idea what the meaning of the artifact was or where it came
from. We decided that the best way to determine the answers to these questions was
to gather our friends together in the evening and see if together we could not come to some
conclusions. Whether it was the wine or the food or just the sheer fellowship of good friends,
we were unable to come to any conclusions by the end of the evening.
Next