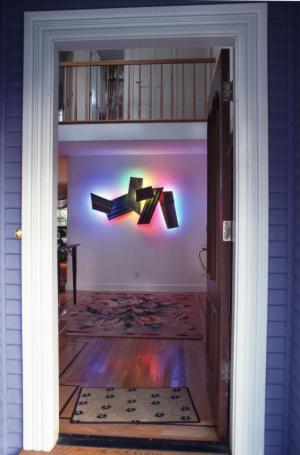 Falling Attraction Installed, 1993 (Open)
Neon, Brass, Corrugated Steel, Wood
36 inches by 60 inches by 11 inches



This piece was commissioned by a couple with a wonderful collection of fine craft and folk art pieces.
After agonizing over the 3 proposals I sent them, they chose this one. Sadly, the sculpture
outlasted the marriage and the wife, who had suggested the commission to her husband,
ended up keeping the piece.